Laundry takes time and effort. Sometimes we would prefer to spend that time and effort on other things. Regina Dry Cleaners can help. We provide a personalized laundry service that gets your laundry done the way you want it. We will care for your laundry as well or better than you can. Folded or hung and looking great.

We can deliver your laundry to your home or office. You can pick it up at one of our 6 depots if you prefer. Quit wasting hours of your life on laundry. Take back your life and allow Regina Dry Cleaners to take care of your laundry!
Some Common Questions We Get About Our Laundry Service:
Can you hang dry items?
Yes, we can hang dry items. We will follow any drying instructions that you give us. Let us know which garments you would like to be hung to dry and which you would like to be machine dried.
Do you mix my laundry with other people's laundry?
No, we never mix customers' laundry. We wash, dry, and fold each customer's clothing separately. You receive our personal attention for your personal laundry requirements. We believe that is the only way to do your laundry.
Can you use my special detergent?
We can use the detergent of your choice. If you have an allergy, sensitivity, or simply prefer a brand. We are happy to use your special detergent. Supply enough of your detergent to do your laundry. We will make sure no other detergent touches your clothes.
Is there a minimum weight for a laundry order?
Yes, we have a minimum order size. Our minimum weight for a wash and fold order is ten pounds. This represents a standard load of laundry. A small laundry basket should contain about ten pounds of laundry. A large laundry basket often contains up to twenty pounds or more.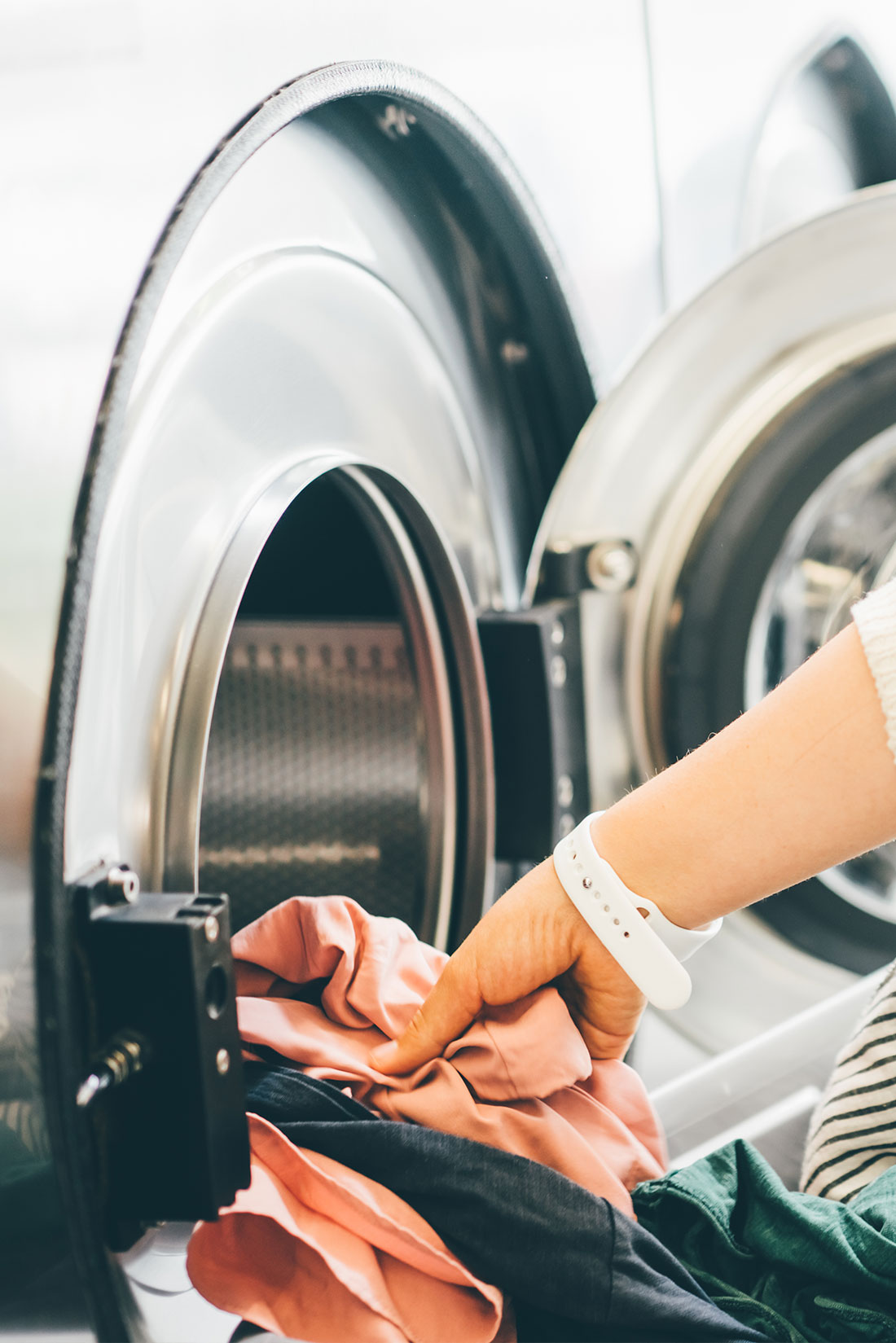 SHIRTS, PANTS, TIES, VESTS
Ladies 2 pc (pant/skirt w/blazer) – $16.00
Ladies 2 pc (regular dress w/blazer) – $22.00
Skirt – $8.00
Skirt (silk) – $9.00
Skirt (long) – $10.00
Blouse (silk) – $9.00
Dress (regular) – $13.00 & up
Dress (long) – $13.00 & up
Dress (gown) – $17.50 & up
Dress (graduation/fancy) – $35.00 & up
Wedding Dress (dry clean & press) – $60 – 95.00 & up
Wedding Dress (dry clean & preservation) – $135.00 & up
Tuxedo- $5.50
Shirt (press only) – $4.00
Shirt (laundry) – $4.50
Shirt (silk) – $8.00
Pants (silk) – $9.00
Pants – $8.00
Suit Jacket – $8.00
Man (2 pc) – $16.00
Man (3 pc) – $22.00
Tie & Silk Tie – $5.50
Vest – $7.00 & up
SWEATERS, JACKETS & WINTER WEAR
Sweater (light) – $8.00
Sweater (medium) – $9.00
Sweater (heavy) – $10.00
Sweater Coat – $16.50
Sweater Jacket (bomber) – $10.50
Summer 3/4 Jacket – $12.50
3/4 Winter & Wool Jacket – $16.50
Winter & Wool Coat & Parka – $18.50
Winter Jacket (down) – $21.50
Canada Goose (down) – $26.50
Patrol Jacket – $16.50
Trench Coat – $16.50
Coveralls – $11.50
Ski-Doo Suit – $21.50 & up
Wool Hat or Tuque – $8.50 & up
Wool Cape – $14.50 & up
Scarf – $8.50 & up
Shawl – $12.00 up to $25.00
Single Comforter- $22.00
Single Downfilled Comforter – $27.00
Queen Comforter – $29.00
Queen Downfilled Comforter – $35.00
King Comforter – $31.00
King Downfilled Comforter – $40.00
Pyjamas (2 pc)- $9.50 & up
Apron- $5.50 & up
House Gown – $11.00
Socks (pair) & Underwear – $1.50
Handbag (regular) – $15.00 & up