Trust us with your laundry!
Welcome to Regina Dry Cleaners! We are here for you. We will take care of all your dry cleaning and laundry needs. Regina Dry Cleaners has over 15 years of experience. Our team will exceed your expectations. Dry cleaning & commercial laundry done right and on time! When you look great you feel great. Let us make your clothes look great so you can focus on being great.
Free Pick Up & Delivery on orders $25 and over
Dry Cleaning
Dry cleaning has been around since the early 1800s. Dry refers to the fact that water is not used to clean the garments. It is a very effective cleaning process. It removes stains and dirt from clothing and other fabrics. It cleans without shrinkage or damage. Some fabrics are designated as Dry Clean Only. Dry cleaning is an excellent option for most fabrics. The exception would be for polyurethane and other plastics.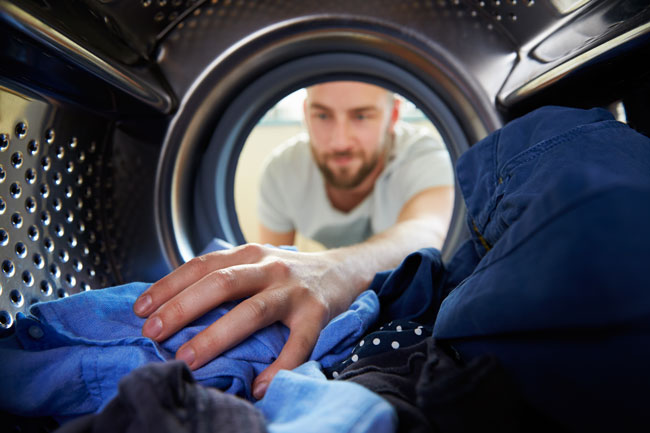 Laundry Services
Doing laundry is a skill set that not everyone possesses. Regina Dry Cleaners excels at doing laundry. We enjoy the washing, drying, pressing, and folding. You enjoy the fresh, clean finished product. We have lots of options for getting your laundry from and back to you. We offer free pick-up and delivery to your home or workplace. We also have 6 locations throughout Regina for laundry drop-off and pick-up. Whatever works best for you.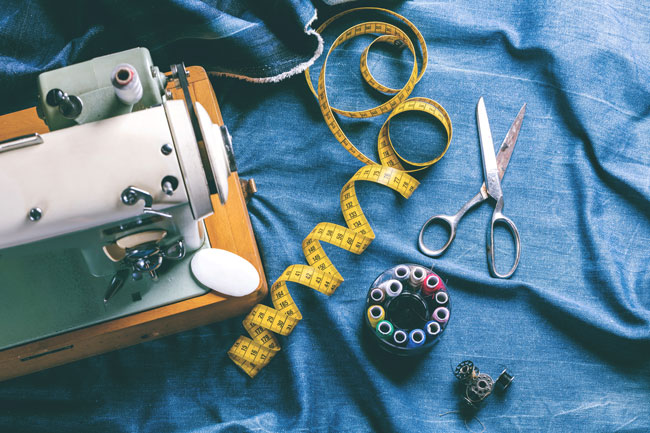 Alterations
Most people don't get the perfect fit right off the rack. They might need garments taken in, let out, shortened, or lengthened. Most people don't have the skills or time to perform the needed alterations. Lucky for you, Regina Dry Cleaners can handle all of your alteration requirements. We offer quality alterations at reasonable prices and timeframes. Please consider Regina Dry Cleaners next time you need garment alterations. We can fit you in.
Bridal
Regina Dry Cleaners understands the significance of a wedding gown. After the big day has passed, the memories should be preserved and shared. We will preserve your wedding gown. Removing body oils, make-up, hemline stains, and any other stains. Proper cleaning and storage are essential to preparing your gown for long-term safe-keeping. The gown will be maintained in "I DO" condition forever.
Alternate drop off locations
Regina Dry Cleaners wants to simplify your busy life. We have 6 locations across Regina for laundry/dry cleaning drop-off and pick-up.
Regina Dry Cleaners, 1319 Winnipeg St
Ching's Alterations, 2223 E Victoria Ave (Vic Square Mall)
Deluxe Tailors, 1930 12th Ave
Ruby's Tailor, 2055 Prince of Wales Dr (East Superstore)
University Park Pharmacy, 210 University Park Dr
We Stitch, 4450 Rochdale Blvd (North Superstore)
Free pick-up & delivery
Regina Dry Cleaners knows that there is no place like home. We will pick up your laundry or dry cleaning at your home. We will pick up your laundry or dry cleaning at your workplace. Once the cleaning is done, we will deliver it back to your home or workplace. We believe that this service fits well with today's busy lifestyles. And the cherry on top, Regina Dry Cleaners does not charge for this service. Doesn't get much better than that. Call us today to give it a try. It might change your life.